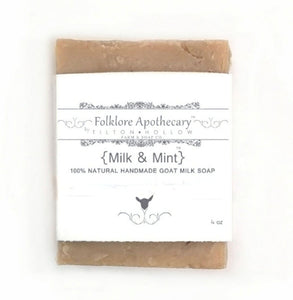 Our Milk & Mint bar, is a great refreshing exfoliating goat milk soap which is also great to use as a foot scrub!
Pumice powder exfoliates away dry, dead skin
Aprox 4 .5 oz bar (most are a bit bigger)
Raw Tilton Hollow goat milk, saponified oils (avocado, olive, coconut,) shea butter, raw honey, pumice powder, spearmint oil
*Disclaimer: The statements presented on this site have not been evaluated by the Food and Drug Administration. The products offered on this web site are not intended to diagnose, treat, cure or prevent any disease.