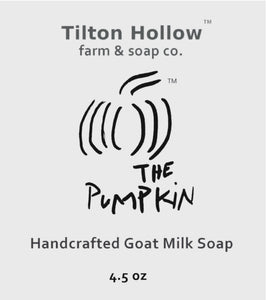 This classic scent is perfect for the crisp days, and cozy evenings of fall! 
A warm, familiar, pumpkin scent with just a hint of spice. 
Not heavy or overpowering. 
4.5 oz bar (aprox) most are a bit more. 
Goat milk, saponified oils of coconut, olive, avocado, shea butter. Phthalate-free fragrance, infused with essential oils.